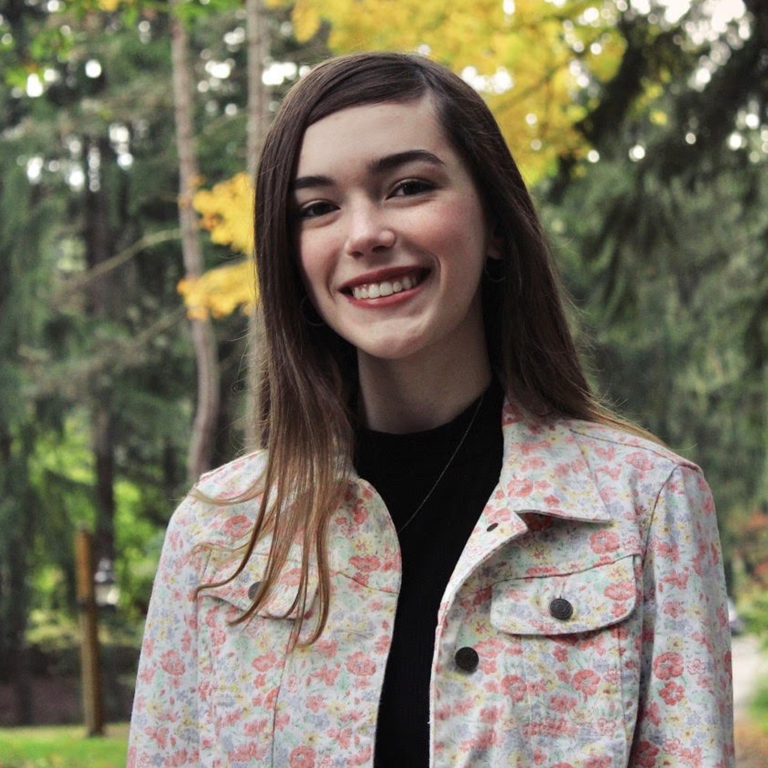 Blanche Darr began playing violin at age nine while growing up in western Pennsylvania. She studied in a small school orchestra setting before quickly starting private lessons. From there, she has performed in various ensembles of all sizes, including her high school orchestra, Pennsylvania All-State Orchestra, and the Youngstown Symphony Youth Orchestra, where she served as concertmaster for two years.
Blanche is passionate about using music to help others. She was president of her high school's Tri-M Music Honors Society for three years, where she campaigned and fundraised for her school's music department. She also has years of experience volunteering to play in assisted living facilities. Most importantly, Blanche found her love for teaching through helping younger violin and viola students. Because of this, she's dedicated to making music education more accessible.
In past summers, Blanche has studied at Aria International Summer Academy and Green Mountain Chamber Music Festival, where she worked with notable teachers such as Sibbi Bernhardsson, Peter Zazofsky, and Shannon Thomas. She is currently a freshman at Bard College and Conservatory, where she studies with Yi-Wen Jiang and Luosha Fang. Besides studying violin, she also wants to double-major in political studies or classics.